Deep Impact & Heart's Cry Got 3 Group 1 Races In A Week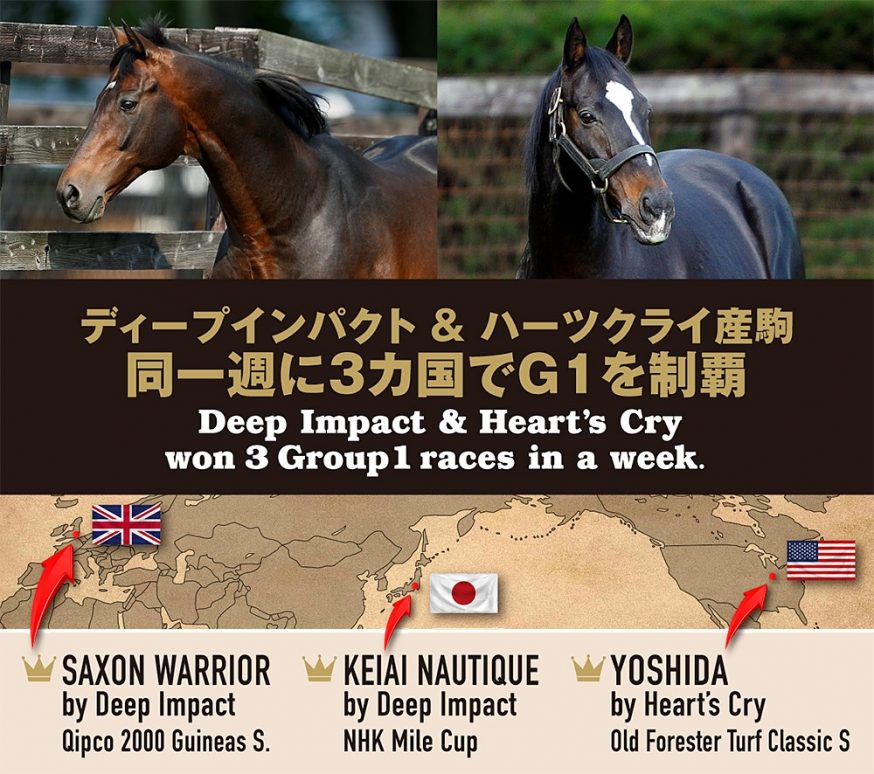 Each of Deep Impact and Heart's Cry colts won 3 Group 1 races in 3 countries, England, Japan, and USA, in 2 days.
On 5 May, Japanese bred Deep Impact colt, Saxon Warrior, completely won Qipco 2000 Guineas-G1 after his unbeaten record in Racing Post Torophy-G1.
On the same day in USA, over $1 million purchased at 2015 JRHA select sale Yoshida by Heart's Cry from Northern farm won Old Forester Turf Classic Stakes-G1.
And also on 6 May, Group 2 trial race runner-up Keiai Nautique by Deep Impact won NHK Mile Cup-G1.
Both of top sires by legend super sire Sunday Silence and the level of Japanese horse industry proved afresh the top class all over the world.